Retreats

Second Annual Bali Yoga Retreat
with Sesa O'Connor
April 28th – May 4th 2018
I'm going back…back to Bali…Bali!!!
In April 2018 I will be returning back to Bali for the Yoga Salt Second Annual Bali Retreat.
Whether you've been looking for a yoga retreat to help rejuvenate your soul or if you've been needing an excuse to surf some of the best waves on the planet or you've been dreaming of a tropical escape then this retreat is for you.
Come relax, explore, breathe, move, surf, REPEAT.
First 8 people to sign up get $100 dollars off total cost. Prices start at $1,695 for shared accommodations.
Contact yogasalt@yahoo.com for more information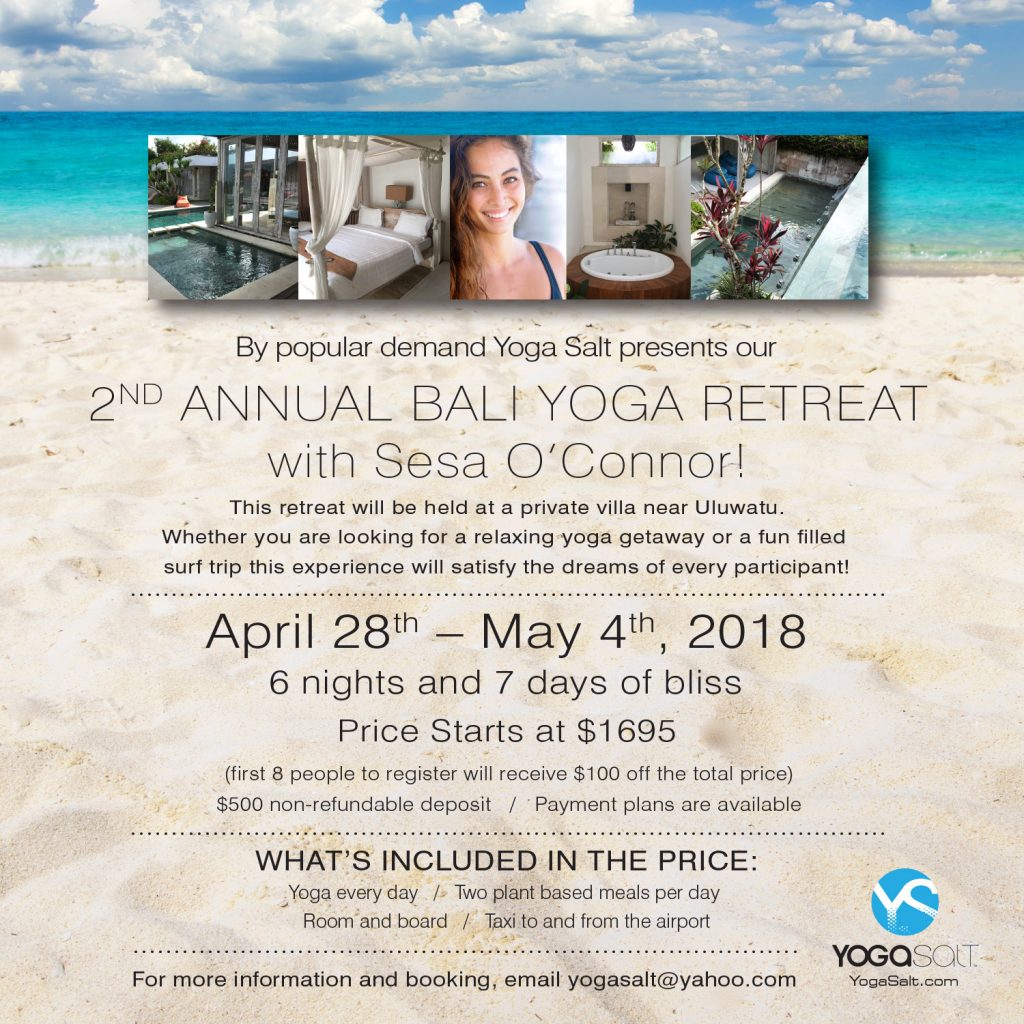 LIMITED SPACE AVAILABLE